The world's most successful and easy way to find virtual assistants.
Experience a better network today with VA! Learn More
Are you an Employer?
We help you find workers!
Don't just hire anyone. Hire a certified individual with a specialized skill.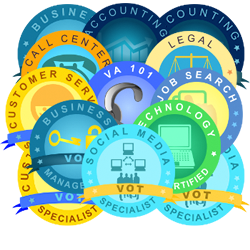 Virtual Office Temps (VOT) is a team of professional virtual career experts and counselors. Online since 1998, VOT provides a free service to employers looking for help and job seekers looking for virtual assistant jobs, training and certifications.